Home
Welcome to the Website of Dr Rene Rodriguez, LAc
Acupuncture, Herbs, Nutrition, Natural Holistic Medicine- Serving Studio City, Toluca Lake, North Hollywood, Burbank, & NoHo Arts District, CA
Ready to Make a Change in Your Health and Start Feeling Better Naturally?
Are you suffering from pain, stress, or other symptoms and not getting any better? Fed up with the way your health care provider takes care of you, or even worse, doesn't? Are you ready to make longstanding changes to your life and health that allow you to pursue your goals and life's purpose without a debilitating illness? Wanting to feel, look, and be at your very best? If you answered yes to any of these questions then Dr Rene invites you to browse through his site to find out more about how he can help you make changes in your health and life, and start feeling better naturally.
Cultivate Wellness, Relieve Pain, Reduce Stress, Improve Sleep, Regulate Digestion, Alleviate Allergies, Improve Attention Span, & More
Conditions Treated
Acid reflux/ heart burn
Allergies
Anxiety/ depression
Attention deficit (ADD/ADHD)
Constipation/ IBS
Fatigue/ low energy
Headaches/ migraines
Hyperactivity/ attention deficit
Indigestion/ gas/ bloating
Insomnia/ sleep problems
Lower back pain
Muscle/ joint pain
Obesity/ excess body fat
Skin conditions
Stress/ excessive worry/ PTSD
Therapies Used
Meet Your Provider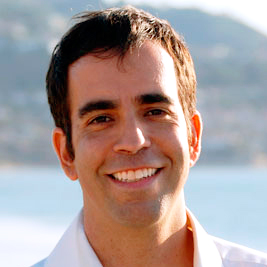 Rene Rodriguez, PhD, LAc, is a doctor of Oriental Medicine and board licensed acupuncturist serving Studio City, CA, and the surrounding areas of Los Angeles including North Hollywood, Toluca Lake, and Burbank, CA. Dr. Rene offers a unique blend of Traditional Oriental Medicine (TOM) and Yoga wisdom combined with modern research in acupuncture and natural medicine to help restore and support natural health and wellness in his clients.
Why Choose Dr. Rene?
Convenient weekend appointments
Over 10 years of service in the Los Angeles area
Extensive knowledge of herbal formulas, teas, botanical medicine, and nutritional supplements
Holistic approach rooted in traditional Oriental medicine (TOM)
Serving Studio City, CA, and the surrounding areas of Los Angeles
---