Written by

Rene Rodriguez, PhD, LAc

Views 722
Packed with essential vitamins and minerals, carrot juice is one of the best fresh vegetable juices to consume. Because of this it is often used as a foundational juice in many combinations of freshly squeezed fruit and vegetable juices that are used to provide essential nutrients. Carrots are well known for containing high levels of vitamin A, which is needed for a healthy immune system and to promote good eyesight. When combined with juiced watermelon and lemon, the healing benefits of carrots are enhanced to produce an all natural detoxifying, rejuvenating, and alkalizing thirst quencher.
Written by

Rene Rodriguez, PhD, LAc

Views 1069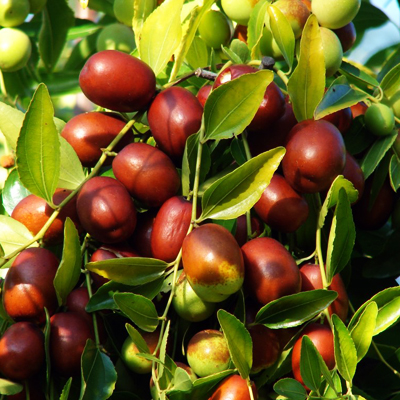 Semen Ziziphi Spinosae (also known as zizyphus seed, Sun Zao Ren, or sour jujube seed) is one of the most commonly used herbal substances in Traditional Chinese Medicine. It is derived from the same Suan Zao or Zizyphus Jujuba plant that also produces Dao Zao, or jujube fruit, a commonly used Qi tonic. Semen Ziziphi Spinosae is actually the seed of the jujube fruit, and it is considered one of the most useful sedative herbs in the Chinese medicine pharmacopoeia.
Written by

Rene Rodriguez, PhD, LAc

Views 674
If you knew you could recover your health, stay healthy and combat disease simply by changing your beliefs, would you do it? Read on to learn more about how the power of your mind influences biology and changes outcomes of health and disease.
Written by

Rene Rodriguez, PhD, LAc

Views 479
Don't wait until school starts to boost your child's immunity. With the school year starting in less than two months, summer time is the best time of year to build up your child's defense system. Here are my top five recommendations to help boost your child's immunity and get them ready for another successful school year.
Written by

Rene Rodriguez, PhD, LAc

Views 528
If you want to naturally look younger and maintain a youthful glow without undergoing expensive and painful surgery or injections, your answer may reside in Anti-Aging and Cosmetic Acupuncture. For thousands of years, acupuncture has been an ancient beauty secret used to combat the signs of aging and continue looking young and youthful. Recently this ancient beauty secret has become very popular here in America, especially among A-list celebrities who desire to maintain their beauty and youth without anyone knowing they've had work done. The results are truly amazing, with minimal side effects and virtually no downtime so you can return to daily life immediately following the procedure.
Subcategories
Need Personalized Help?
Learn More
Get Started With Treatment