The dandelion is a common plant of the sunflower family. The name dandelion means "tooth of a lion, referring to the rosette of irregular, jagged leaves that radiate from the center stalk close to the ground.
Most people have noticed these plants growing on a lawn somewhere. They are abundant as a weed in many parts of the United States, but few people know that these are indeed edible and safe to eat so long as they haven't been sprayed with pesticides, herbicides or other chemicals or animal waste. Their bright yellow flowers become a feathery ball of seeds which are blown far and away and help the plant propogate itself easily.
The leaves, known as dandelion greens, are cooling in nature and are an excellent food choice during the Spring time for cleansing the liver and helping the body eliminate toxins. Dandelion greens also assist in the flow of bile and help promote urination.
Dandelion greens have more vitamin A than almost any other vegetable. They are also high in potassium, which gives them a strong bitter taste. In one pound of dandellion greens there is approximately 800mg of calcium, 14 mg of iron, 160 mg of vitamin C, 4 mg niacin (B3), and 62,000 IU of vitamin A.
There are hundreds of varieties of dandelions greens but one of the main commercial varieites is known as the "Improved Thick Leaved", or "American Improved". These have large, broad and dark green leaves that are thick and ready to blanch. Another common variety is called the "Common French" or "French Large Leaf", which has partially toothed leaves and a pink coloring around the stem.
How to Make Dandelion Greens Spring Detox Salad

Dandelion greens are an excellent choice for assisting the body in eliminating toxins. Whether you are starting a detox, in the middle of one, or just looking to tune up your health, dandelion greens can be mixed with carrots, beets, onions, garlic, and ginger to create a tasty and powerful purifying salad this Spring season.
Ingredients
1/2 pound of dandelion greens
4 carrots sliced diagonally
2-3 fresh golden or red beet
1 teaspoon of sesame oil ( for sautee)
1 teaspoon grated fresh ginger
Salt (to taste)
1/4 cup shaved almonds
4-6 radishes cut into discs
Dressing:
4 teaspoons of lemon or grapefruit juice
2 teaspoons of sesame oil
1/4 cup apple cider vinegar
1 shallot diced
Salt (to taste)
4 tablespoons maple syrup or honey
1/2 teaspoon umeboshi paste (optional)
Optional:
1 soft or hard-bioled egg or small cut of wild salmon
Instructions
Bake unpeeled beets in oven for for 45-60 min at 450º
Let beets cool to room temperature
Peel and cut beet into cubes
Sautee carrots in sesame oil for 3 minutes in wok or large pan
Add ginger and salt to carrots
Cover and shake wok/pan counterclockwise for a few minutes
Cook for 10-20 minutes on low heat until carrots slightly tender
While carrots are tenderizing, blend dressing ingredients
Once carrots are cooked, add to dandelion greens in a big bowl
Mix in cubed beets, radishes and shaved almonds
Toss dressing with dandelion greens, carrots, beets, radishes, and almonds
OPTIONAL: can be served with a soft or hard bioled egg, or a small cut of wild salmon


About the Author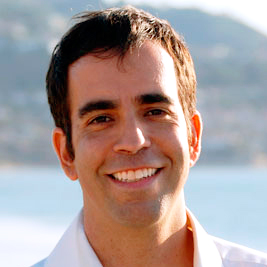 Rene M. Rodriguez is a Doctor of Oriental Medicine and board licensed acupuncturist with 20 years experience in alternative natural medicine. He's in private practice in Los Angeles, CA, specializing in digestive disorders, skin conditions, infections, environmental illness, and mind-body health and wellness. For more information, please click here.
---